NZ's Professional Nanny & Early Childhood Courses
A career caring for and educating babies and young children is really rewarding and fun. You make a real difference to each child's life.
Enter your address and contact details below for more information.
The principal, Amanda, is always happy to answer your questions about our professional nanny courses and early childhood careers.     Text or call her – 021 040 9311
Apply now for a full Information Pack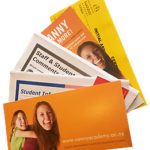 Our information pack gives you much more detail about the Academy, the course and exciting career opportunities as a Professional Nanny and Early Childhood Educator. We are looking forward to hearing from you and helping you get started with a wonderful and exciting career.   Find our Privacy Policy here
"They come out of it knowing exactly what is going to be expected of them once they are in the role"
Lisa Nelson, Director Tinies Childcare
"We have employed a number of your graduates and been delighted with their training and skills"
Early Childhood Teacher/Supervisor
"I really enjoyed the course and am glad l did it. Best year of my life. Recommend to everyone. Made lots of lifelong friends"
Student
Eight great reasons to study at the Ashton Warner Academy
Our graduates get great jobs. There's big demand for well-trained professional nannies in Auckland and overseas
Graduate in just 36 weeks. Shorter than university so you start earning quickly & have smaller student loan
You get lots of practical experience with different families, early childhood centres and schools working with infants, toddlers, older children, and children with special needs.
Employers are particularly keen on our graduates because of the wide range of experience they get on with us.
You don't need university entrance. Our level 5 course gives you credit towards the first year of university if you decide to qualify as an early childhood teacher later.
The Academy is a small specialist education provider. You're not just a number and get lots of individual support
We have friendly families who offer economical boarding to students from all over New Zealand
The Academy started 30 years ago: a well respected quality institution rated category one by NZQA.
To find out more right now, visit our website or LIKE us on Facebook