A career with children?
Three important things to know
By Amanda Shribman –
Amanda has a post-graduate diploma in careers guidance, is chair of the Nanny Education Organisation of New Zealand and principal of the Ashton Warner Academy.
Planning a career working with children? Choosing the right course is a big decision and it is important to get it right: Here are a few things you need to know right now. Read on…
#1 Getting a qualification is vital
In the past nanny/home-based childcare was often provided by people without qualifications. This would usually involve feeding the kids, changing their nappies and often just plonking them in front of the TV. These days professional nannies and home-based carers are also required to educate the children following a programme set down by the Ministry of Education. To do this they themselves need to be qualified and to understand patterns of child development and education.,
If you want to work as a primary teacher you need to be a registered teacher and have a full degree. For early childhood centres at least half the teachers must have a degree and be fully registered. Other early childhood teaching staff don't have to have a full degree, but centres almost always want you to have an early childhood qualification of some sort, and perhaps to be working towards your degree part time.
#2 There are three main ways to get the qualification you need
A three-year full time degree course
This is a good choice if you have gained University Entrance, and enjoy academic study and essay writing. Classes are often very big, you meet lots of people and get to enjoy the stimulating experience of university student life. After three years you've got a qualification that will last a lifetime. Part time study is offered by many providers, but of course it will take longer than three years for you to complete the degree!
A one-year full time courses; e.g. the NZ Certificate in Nanny Education
You complete your qualification quickly so you have a much lower student loan. Usually the courses have more practical hands-on learning than a degree course. You learn about child development theory and practice but there are no big final exams. Assessments are generally unit-standard based, short tests, case studies etc. Classes are often smaller, giving you more contact with your tutor. You need to have completed year 12 at high school and have had some experience with children (e.g. babysitting) to get in.
An example of a one-year course is the NZ Certificate in Nanny Education. This qualifies you to work as a professional nanny in New Zealand and overseas as well as to start out in an early childhood centre. Employers really appreciate the practical experience you've had working with different families and in early childhood centres. The qualification also gives you time off study for the first year of a degree at some educational providers if you want to carry on towards a degree.
A short entry-level course: eg NZ Certificate in Early Childhood Education and Care (L3)
There are a number of shorter courses which might be a good starting point if you have found school work difficult, or are not really sure what sort of work you want to do and want to try it out. There are also some at Level 3 that are free if you've not achieved too much in the way of qualifications at school. Some of these courses may lead to a job, and all of them lead you on into higher level qualifications.
#3 Whatever course you choose here are some good questions to ask:
How many people get jobs with children after they graduate
How many people leave without finishing your course?
How much practical experience with children will l get?
What are the class sizes?
Finally it is a really good idea to talk with employers like nanny agencies,
home based care providers and early childhood centres to see what courses
and providers they recommend.
If you would like to ask me for more advice about your options in early childhood or would like an information pack about courses at the Ashton Warner Academy complete the form below.
Free offer: Information Pack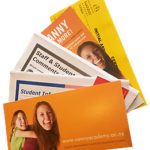 Our information pack gives you much more detail about the Academy, the course and exciting career opportunities as a Professional Nanny and Early Childhood Educator.
We are looking forward to hearing from you and helping you get started with a wonderful and exciting career.
Please fill in your contact details now and we'll post a pack straight out to you.
To find out lots more details please visit us now