Diploma Programme Curriculum
Learn Much More Than You Expect!
Nanny employment agencies tell us they prefer graduates from the Ashton Warner Academy because they have all had a wide range of practical experiences on work placement as part of their course. On the course you'll actually make lots of practical resources for fun learning activities with children.
You spend one third of course time on supervised work placement with three different families, an early childhood centre or school. You get to practice the skills you have learned alongside staff in early childhood centres, and in different nannying situations. These can include work with babies, residential nannying and helping children with special needs.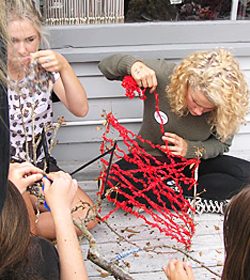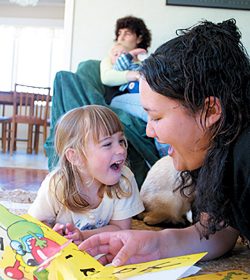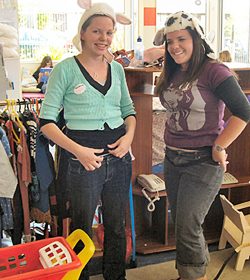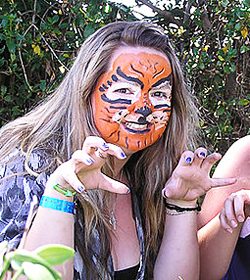 Early Childhood Education
Art, music and movement, imaginative, dramatic and creative play
Childrens' literature
Science and maths, constructive, manipulative
Sand and water play carpentry
Te Whariki, The Early Childhood Curriculum
Structure/Roles of Helping Agencies
Changing parenting and child raising patterns
Programme planning
Infant Care
Care of the newborn baby to 36 months
Breastfeeding management, bottle feeding, Introducing solids
Baby bathing, Teething, Supervision
Nutrition, Immunization
Pregnancy, Post Natal Depression, Monitors for at-risk babies
Visiting babies to tutorials for practical demonstrations
Settling young children Responsive caregiving
Child Development
A comprehensive understanding of the child from birth to adolescence.
Conception and birth, attachment
Physical, intellectual, social, language & emotional development
Vygotsky, Bronfrenbrenner, Piaget, Erikson theories
Guiding childrens' behaviour
Special needs
Child observations and running records
Home Management
Cleaning routines and home maintenance
Organisation skills
Professional conduct in the home
Appropriate use and understanding of home appliances
Car Safety
Safety
Water safety and survival, Home safety and security
First Aid Certificate (pediatric)
Traffic safety, children's car seats
Fire safety
Playground safety, Toys and baby equipment
Professional Development
Role of nanny, Professional ethics
Interview skills, Employment Contracts, Job Descriptions
Employer/employee relationships, C.Vs
Self employment, Taxation
NZ & Overseas Nanny Agencies
Visas passports and work permits
Travel, working holidays, Camp America, Deportment and grooming
Self-defence certificate
Bi-culturalism Multicultural issues
Nutrition
Selection, planning, preparation & presentation of children's & family meals.
Menu planning, Food sensitivities, Allergies
Food processing & hygiene
Good food habits for children
Nutrition for babies, children of different ages, pregnant & lactating women
nutritional goals
Health
Communicable diseases, Childhood illnesses and conditions
Caring for the sick child, baby massage
Role of health professionals, Holistic health.
Hospitalisation of children
Child protection
Recognition of child abuse
Dental Health, Cot death, Grief issues
NB: Students completing the L3 and L4 programme cover many of the same areas outlined above.
Enrol now to secure your place in our upcoming course